Midwest Energy Job Opportunities
Midwest Energy offers exciting careers in the Electric and Natural Gas industries in dozens of locations throughout Central and Western Kansas. As an equal opportunity employer, Midwest Energy will accept applications and/or resumes for those positions that are open and available to external candidates.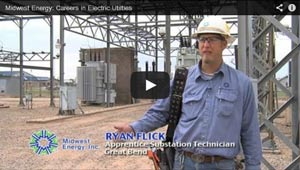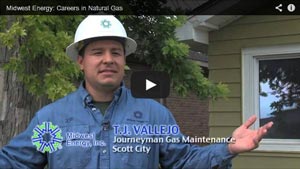 Please forward an application and/or resume with indication of the position of interest to:
Midwest Energy, Inc.
Administrative Services Department
P O Box 898
Hays, KS 67601
or email a resume (Include your resume in the body of the email, or attach as a .doc file.)
You may also download and print out an application form and an optional application data form in PDF format.
Current Job Openings