Utilities for Detached Garages May Be Tax Exempt
The Kansas Department of Revenue (KDOR) has issued a private letter ruling regarding state sales tax applied to energy used in detached, separately metered garages.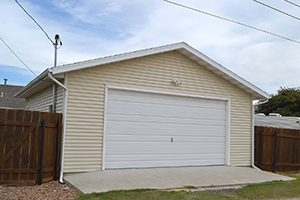 KDOR's opinion is that such utility service should be taxed as residential if no business or commercial activity is conducted on the premises. Residential service is exempt from State of Kansas sales tax but remains subject to local sales tax.
Customers with detached, separately metered garages may verify such situations with Midwest Energy, and Kansas sales tax will be removed on a going-forward basis.
Call your nearest Midwest Energy office at 800-222-3121 for a verification form, or download it here.