News
June 19, 2015
2015 Youth Tour Delegates Visit Washington, D.C.
Five area high school seniors attended the 2015 Youth Tour in Washington, D.C. June 11-18, enjoying a week of events and activities to increase awareness of the role of electric cooperatives in rural America.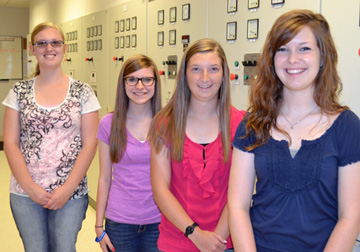 Representing Midwest Energy were Kinsey Ackerman of Hays High School, daughter of Jeff and Kelly Ackerman; BreAnn Anshutz of Macksville High School, daughter of Brian and Rhonda Anshutz; Andrea Buss of Stockton High School, daughter of Tracy and Kelly Buss; Quinlee Niblock of Heartland Christian School of Colby, daughter of Paul and Jenny Niblock; and Kirsten Zerr of Wheatland High School, daughter of Keith and Jacky Zerr.
The students began their week in Hays, learning about Midwest Energy and touring the Goodman Energy Center. Next, the group left for Topeka to meet delegates from other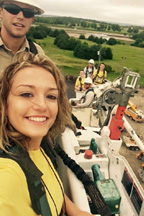 Kansas cooperatives, as well as five from Hawaii-based cooperatives who fold in with the Kansas group for the week-long tour. After visiting the Kaw Valley Electric Cooperative near Topeka and touring the Kansas Capitol, they were off to Washington, D.C., where they would meet with elected officials from Kansas and Hawaii, as well as officials from the National Rural Electric Cooperative Association.
The group also visits key Washington landmarks including the WWII, Vietnam and Korean War Memorials, the Lincoln, Jefferson and Dr. Martin Luther King Memorials, the White House and Capitol, Arlington National Cemetery, several Smithsonian museums, the Holocaust Memorial Museum, and more.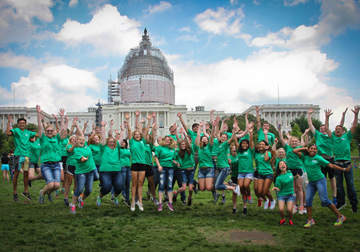 Youth Tour delegates are selected by the Board of Directors from nominees received each spring. Students should have strong academic and extracurricular backgrounds, and should be juniors in high school at the time of their application. Apply at www.mwenergy.com, then click "community" and "youth tour." Applications are typically due in early March.