News
August 29, 2017
Damaged Gas Exhaust Vents May Lead to Deadly Carbon Monoxide Build-up
The hail storm that pounded WaKeeney on Aug. 10 did something potentially more serious than shatter windshields, shred shingles and dent siding. On hundreds of homes, hail mangled or flattened rooftop gas furnace and water heater vents, making it difficult or impossible for appliances to safely vent deadly carbon monoxide exhaust gas.
"Anytime you restrict or plug a gas exhaust vent, that carbon monoxide has nowhere else to go but inside your home," said Roger Mettlen, Midwest Energy's Gas Operations Manager for the Hays District, which includes WaKeeney. "Building code and appliance manufacturers are specific on how big vent pipes need to be for a reason, and anytime they're damaged that can create a serious, deadly condition."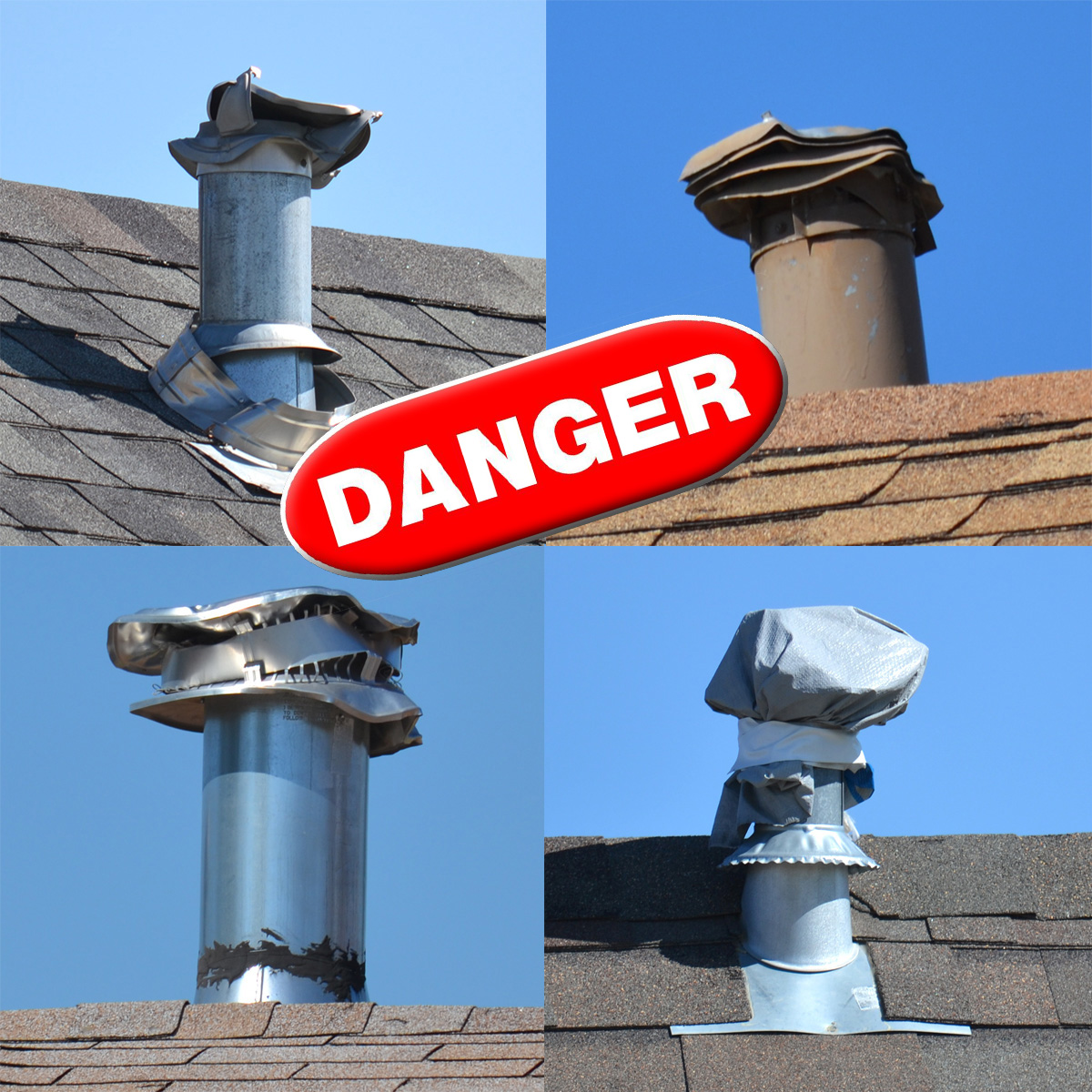 Carbon Monoxide, or CO, is a colorless, odorless gas that is a by-product of combustion. The only way homeowners could know if CO is present is with a carbon monoxide detector, available for about $30 at most hardware and department stores. Some CO detectors also double as smoke detectors, offering additional safety.
Mettlen said crews in WaKeeney have found several instances of homeowners covering their damaged gas exhaust vents with tarps or buckets to keep rain out.
"That's extremely dangerous," Mettlen advised. "We would urge people to remove those coverings immediately. Even though people aren't running furnaces yet and burning large volumes of gas, other gas appliances like water heaters could still produce deadly levels of CO."
Midwest Energy encourages all WaKeeney homeowners with gas appliances to go outside and, from the ground, visually inspect their gas exhaust vents on their roof. If the vents are dented or smashed flat, contact a licensed roofer or plumbing contractor to make repairs as quickly as possible.