Kansas Attorney General Files Market Manipulation Lawsuit
March 22, 2023
The Kansas Attorney General's office has filed suit against a Houston-based firm that serves as a middleman for Kansas gas utilities, arguing it manipulated market prices and gouged Kansas customers $50 million in costs during Winter Storm Uri in February 2021.
The lawsuit, filed in late February in Shawnee County District Court, is one of the first state action in the U.S. related to potential market manipulation during Uri's polar vortex storm, which slammed Kansas and other Great Plains states from February 11-18, 2021.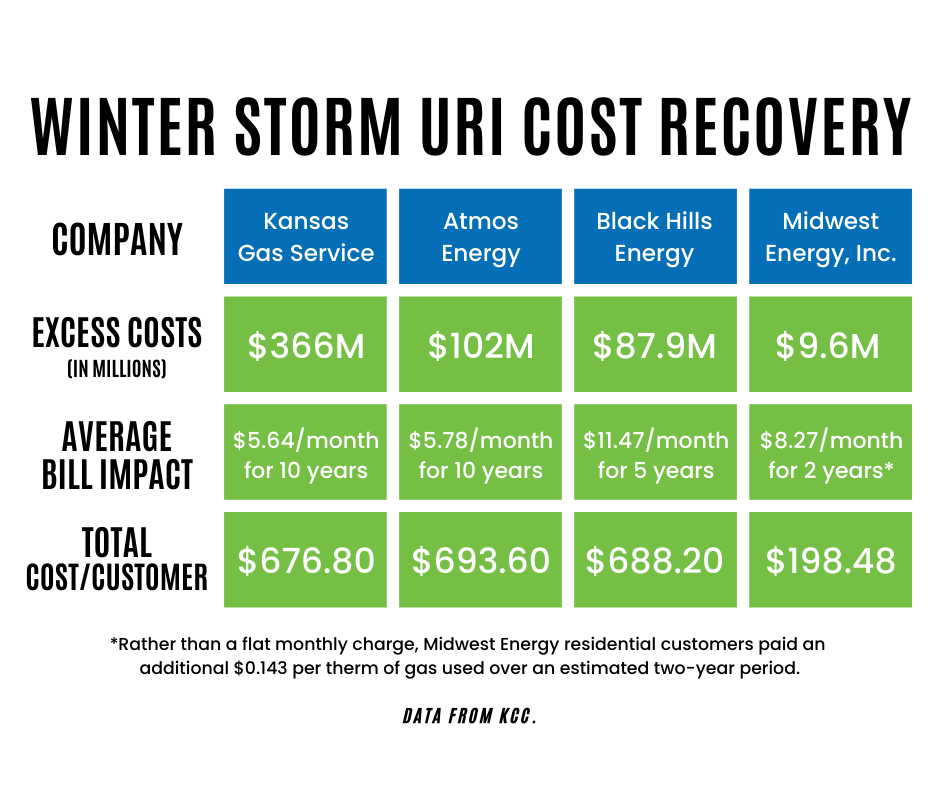 The Attorney General's office alleges that Macquarie Energy engaged in an artificially inflated sale of natural gas to drive the benchmark used to set gas prices upwards and thus increase costs for utilities. Major gas and electric utilities in the state have successfully petitioned the Kansas Corporation Commission to allow them to assess charges to consumers for years and, in some cases, over a decade to recover those historically high costs.
In the suit, the Attorney General's office wrote that Macquarie purposefully bought gas at an inflated price in a bid to influence key benchmarks for setting prices.
"Indeed, no one has ever paid any fixed price for Southern Star gas even remotely close to the price that Macquarie agreed to pay," the lawsuit said. "The fixed price that Macquarie agreed to pay...is — and at the time of its transaction (and delivery) was — an outlier: far above, and disconnected from, all other contemporary Southern Star transaction prices."
The suit alleges Macquarie violated the Federal Commodity Exchange Act, which governs federal regulation of all commodity trading in the country, and seeks damages for the company's alleged behavior.
"We are pleased with the Attorney General's action on this matter," said Patrick Parke, Midwest Energy's Chief Executive Officer. "As a relatively small utility, we do not have the resource to litigate a matter involving federal trade law."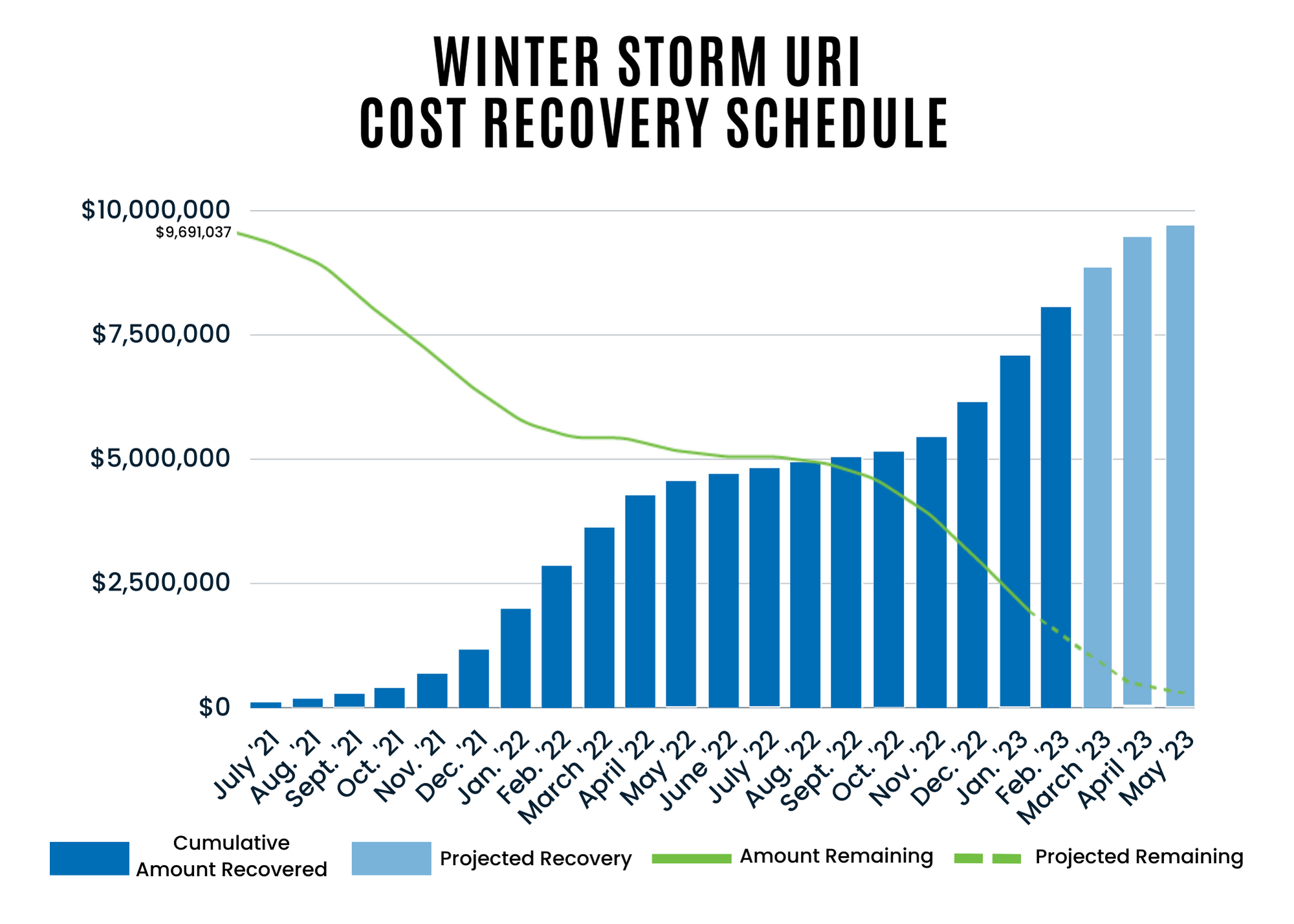 During URI, Midwest Energy incurred roughly $10 million in excess gas costs, an average of $198 per customer, the least of any major gas utility in Kansas. Midwest Energy's recovery plan adds an additional 14.3¢ per therm to collect the excess costs, which was expected to take 24 months, ending July 31, 2023.
As of Feb. 28, 2023, Midwest has recovered more than $8.087 million towards a total of $9.681 million, and based on current estimates, recovery could be completed a month early.
"Our gas volumes have been much higher this November through February than the year prior," said Tom Meis, Midwest Energy's Chief Financial Officer. "If March through May volumes are similar to last year, we should be able to eliminate the Winter Storm Uri rider in June, a full month ahead of our projections."