News
January 29, 2015
Kansas' First Community Solar Array Begins Production
Midwest Energy's 1.2-megawatt (DC) community solar array, the largest photovoltaic array in Kansas, entered service today and began generating electricity to the grid.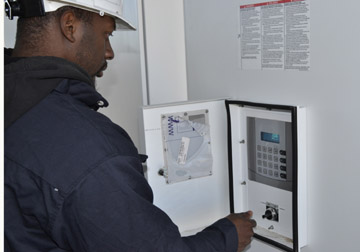 Located in Colby, Kan., the array covers eight acres of pasture and features 3,960 panels, owned by dozens of Midwest Energy electric customers throughout central and western Kansas.

"This project is a long time coming," said Keith Miller, Chair of Midwest Energy's Board of Directors and himself a panel owner in the array. "We've seen strong interest from our members in solar, and this array brings them the latest in solar technology."

Clean Energy Collective (CEC) of Carbondale, Colo., Midwest Energy's partner in the array, has completed dozens of similar community-owned arrays nationwide. Midwest Energy's array is the 24th for the company, which builds arrays for maximum power production while delivering the lowest possible price for renewable energy.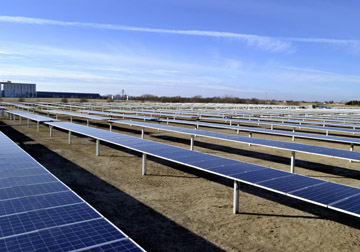 With community solar, Midwest Energy members purchase panels directly from CEC; Midwest Energy then provides a credit directly to the member's bill for the power produced. Customers enjoy the benefits of solar ownership, yet bypass the research, construction, and ongoing maintenance and repair required of a rooftop system.

Nearly half of the array's panels have already been purchased, which shows there is strong demand for this solution. Midwest Energy is offering a rebate to its members on the panels, and CEC announced a financing option earlier this month, which allows buyers to purchase panels with no money down.

"We're excited to put this array into operation," said Earnie Lehman, Midwest Energy's General Manager. "We believe this array brings cost-effective solar ownership options to our members, and are proud to add solar to our renewable portfolio."

For more information on community solar or the Midwest Energy project, visit www.MWEcommunitysolar.com or call (800) 646-0323.