News
December 22, 2021
Midwest Energy Thanks Public for Patience During Wind Event Recovery
The afternoon of Wednesday, Dec. 15, Midwest Energy's entire service area was pounded by a fierce wind event that saw gusts of up to 104 mph, toppling trees and poles and disrupting electric service to nearly 26,500 customers. Worse, wind-fueled wildfires occurred simultaneously, burning nearly 122,000 acres of farm and rangeland in Ellis, Rooks, Russell and Osborne Counties.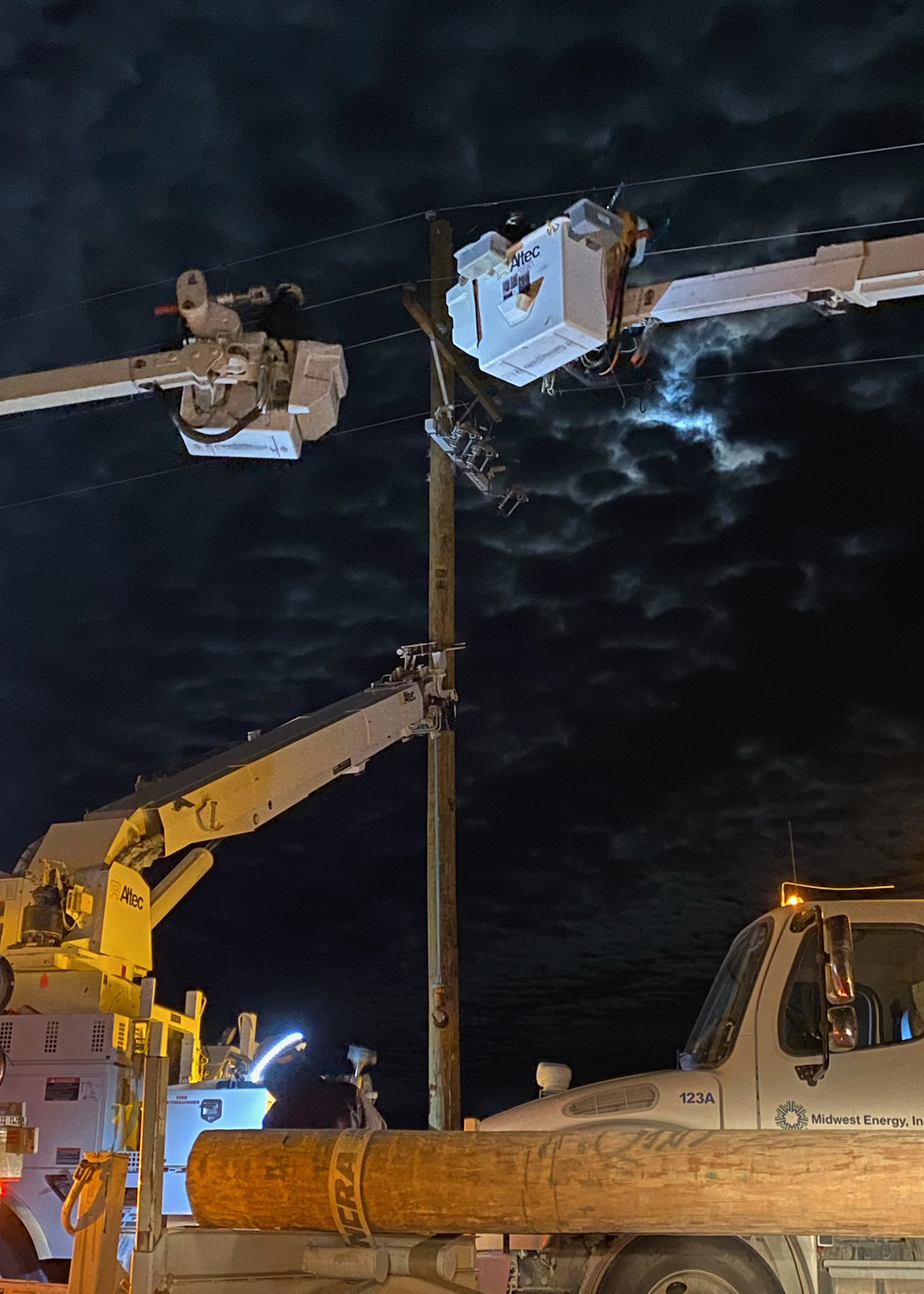 "We do not recall an event where more than half of our electric customers lost service on the same day," said Patrick Parke, Midwest Energy's Chief Executive Officer. "We're accustomed to severe wind and storm events, but not so widespread that outages occur in all of the 26 counties where we provide electric service," Parke said.

The entire Midwest Energy team mobilized; linemen, servicemen, field service representatives, warehouse personnel, system operators and other support staff restored service to all but 4,900 within 24 hours. Within 48 hours of the event, power was restored to all but 2,000 customers.

As the number without power decreased, the number of identified downed or burned poles grew to more than 800, and additional help was called in. Southern Pioneer Electric Co., 4 Rivers Electric Cooperative, Heartland Rural Electric Cooperative, and Sedgwick County Electric Cooperatives all sent one or more crews under a mutual aid agreement, while Ward Electric Company and PAR Electric Contractors sent multiple crews to assist in the recovery effort.

"A week later, we still have more than a dozen residences in remote areas without power," said Fred Taylor, Midwest Energy's Vice President of Operations. "We expect to have all residences capable of receiving power back on by Dec. 24. Full repairs to the system will take much longer," Taylor said. "We will work with oil field customers to coordinate restoration in those areas."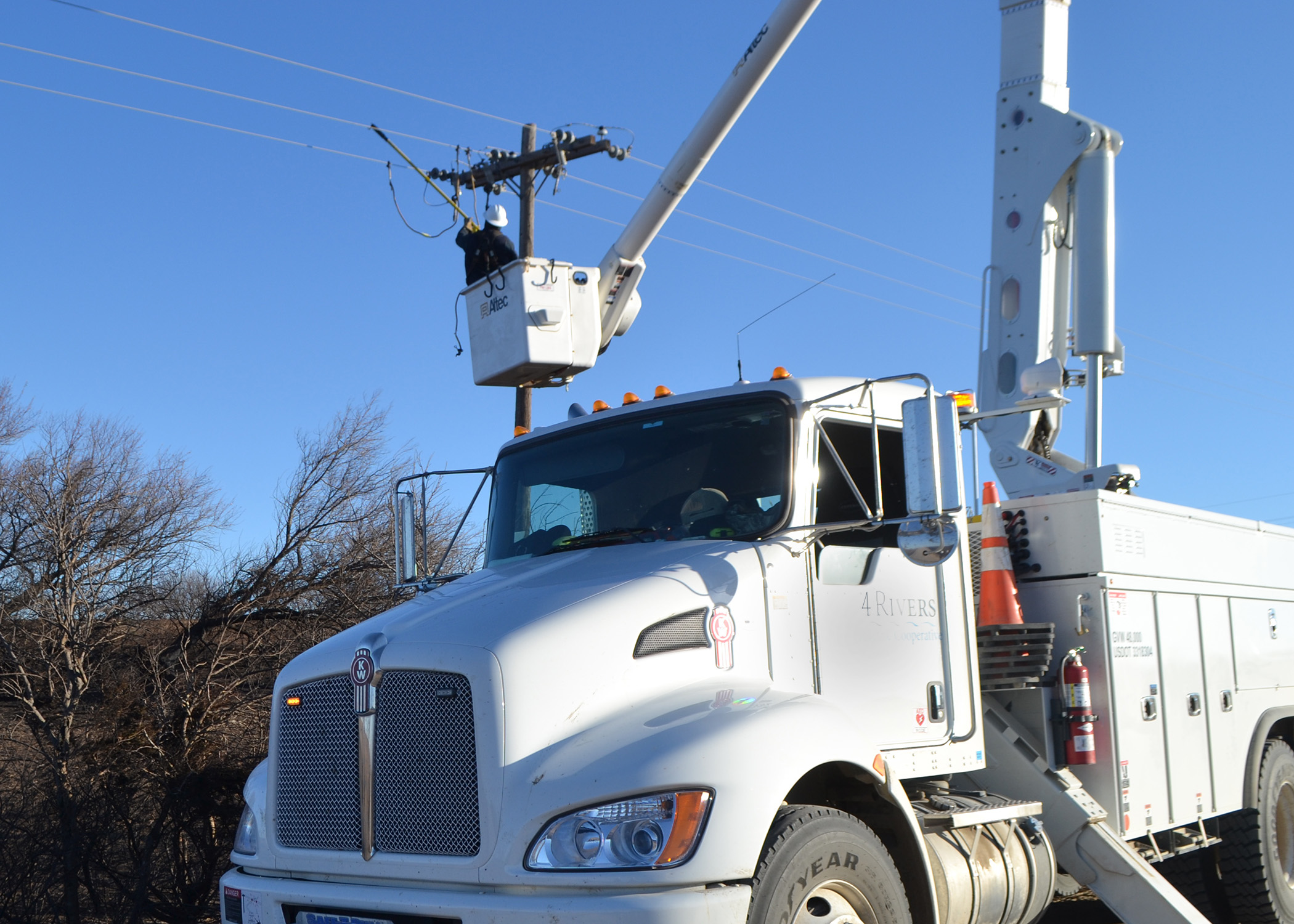 Parke said damage estimates to the electric system from this event "will likely be in excess of $2.3 million," far less than the $102 million in damages caused by massive ice storms that hit much of the service area in 2005 and 2006. It is expected this event will be declared a FEMA disaster, making grants available to cover some costs.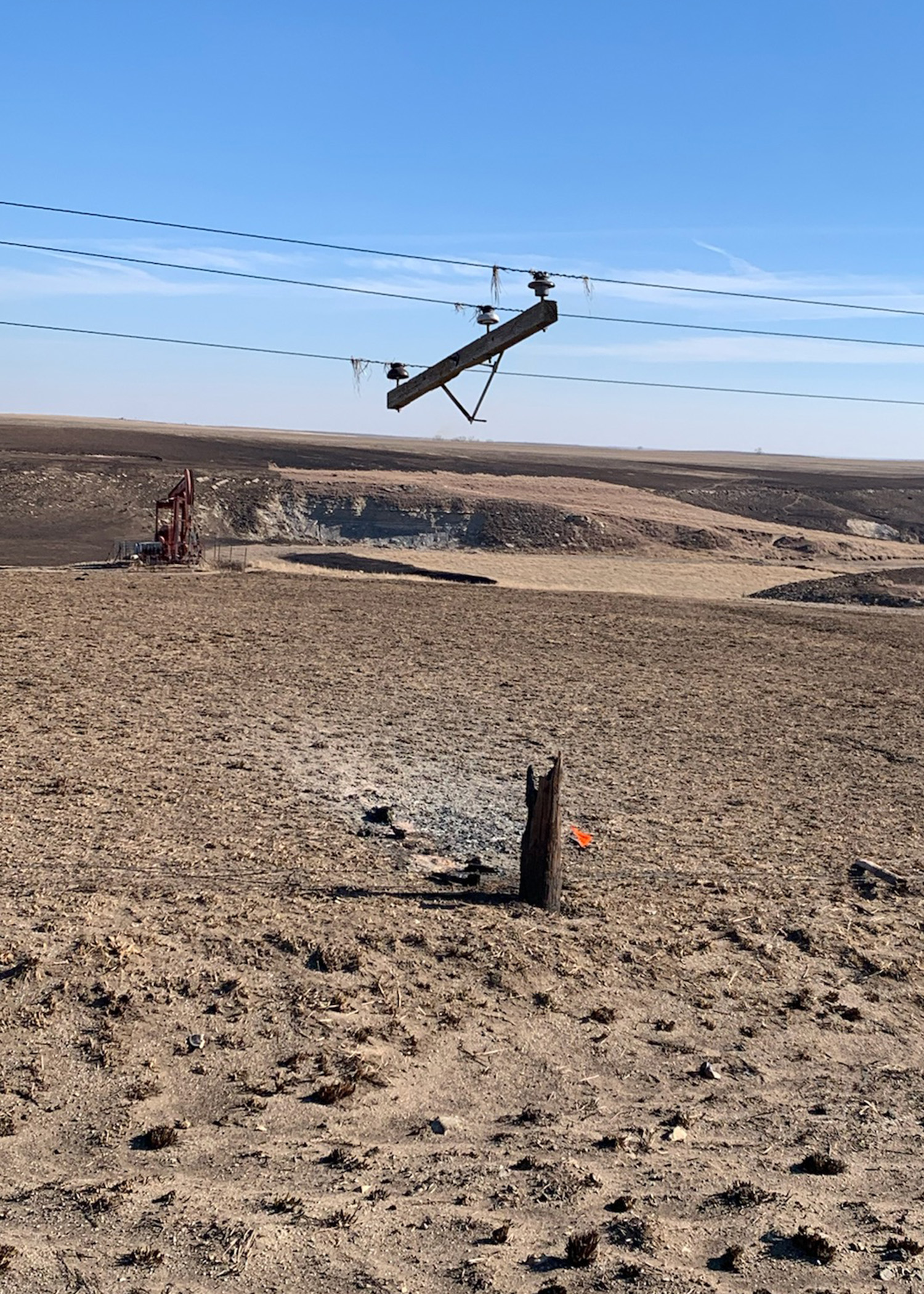 "This was an unprecedented event in terms of the ferocity of the wind, and the scale of the area impacted," Parke said. "We are very proud of the way our line crews, customer service representatives and the entire support team performed in dangerous circumstances. We are also grateful for the assistance from other co-ops, contractors and local emergency responders," Parke added. "We appreciate everyone's understanding and grace as we kept our focus on public and crew safety while restoring power."

*Updated Jan. 13 to increase pole count and damage estimate, and reduce acerage burned estimate per Kansas Forest Service.