News
March 26, 2015
Midwest Energy Purchases City of Seward Electric System
Residents of the city of Seward recently voted by a 3-to-1 margin to sell their city's electric system to Midwest Energy, Inc. On Mar. 25, Stafford County Commissioners certified the results of the mail-in ballot, making the vote official.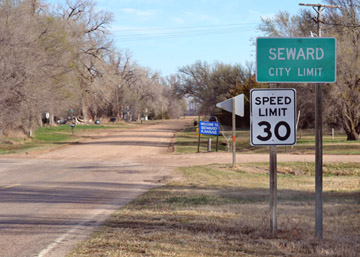 The acquisition is the company's first municipal utility system purchase in seven years, when Midwest Energy bought the City of Pawnee Rock's natural gas system in 2008. The most recent electric system purchase was in 2006, when Midwest Energy acquired the City of Oakley's electric system.
Seward, which has a population of 63, was among the smaller cities in Kansas operating its own electric system. Midwest Energy has been supplying Seward with wholesale electricity for more than a decade, and Midwest personnel had helped the city over the years with various aspects of managing their system, such as meter reading, billing and rate design.
"Midwest has helped us out numerous times over the years," said Fairrah Haberman, Mayor of Seward. "It was time to do something pro-active for the future. It's a big weight off our shoulders," she said.
On April 14, Midwest Energy will meet with city officials to finalize the sale and negotiate the date for when the city will do its last meter readings, and Midwest will present a check to the city for $10,000 to complete the sale.
"We're delighted that the residents of Seward have chosen to join our cooperative," said Earnie Lehman, President and General Manager of Midwest Energy. "Being member-owned, we will bring residents of Seward access to new billing programs and award-winning energy efficiency programs like How$mart®, as well as the responsive service Midwest Energy is known for."