News
November 27, 2017
Local Groups Get $5,000 Midwest Energy Impact Grants
Five area charities and non-profit groups recently received $5,000 "Impact Grants" from the Midwest Energy Community Fund, to support long-term or major projects. Each of the groups requesting $5,000 were required to have $10,000 in matching funds from the local community. Receiving $5,000 grants were:
Atwood: The Rawlins County Economic Development Council received $5,000 to help complete the Atwood Industrial Park expansion project. The parks expansion will enable the organization to encourage business development which will bring more tax revenue for Atwood/Rawlins County.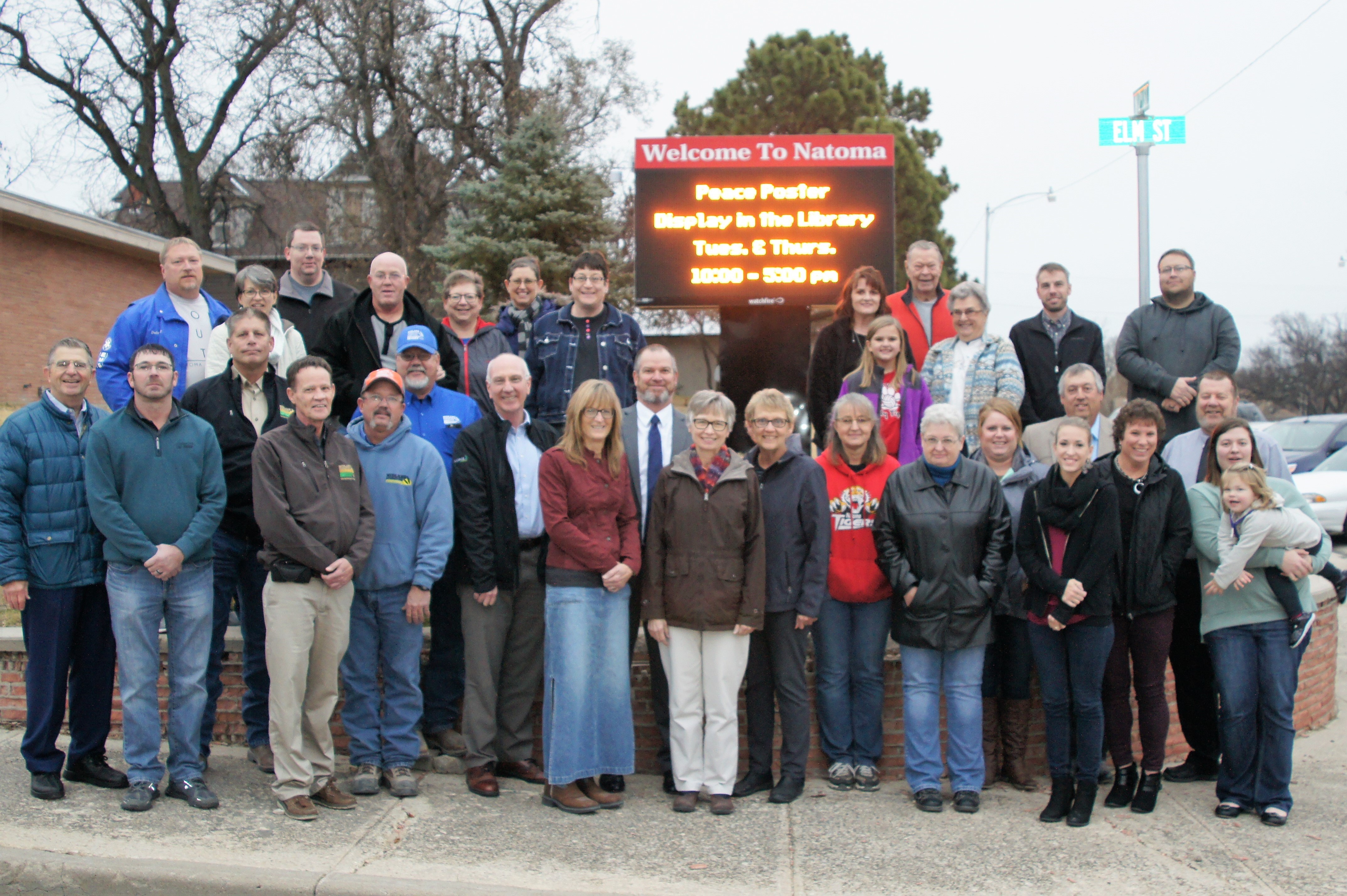 Dighton: The Lane County Community Fund received $5,000 to assist with phase one of the upgrades to the city park in Dighton. Phase 1 of the project are new restrooms that will allow bicyclist that use the park for overnight stays the opportunity to use shower facilities.
Ellis: The Ellis Recreation Commission received $5,000 to complete the upgrades and purchase a new scoreboard for the coed softball field.
Great Bend: The City of Great Bend received $5,000 to complete the fund-raising efforts to buy needed supplies and equipment along with the purchase of the Bullex Bullseye Fire Extinguisher Trainer Package totaling over $22,000.
Stockton: The VFW Post 8873 received $5,000 to add a TAMKO Moister Guard to the roof repairs to be completed at their building in Stockton.
During 2016, the Midwest Community Fund awarded grants totaling $132,980 to 217 organizations throughout central and western Kansas. The Fund makes awards twice yearly, with applications due on Mar. 1 and Oct. 1. The one-page online application is available at www.mwenergy.com, under the Community tab. All eligible organizations are encouraged to apply.
For more information about the Midwest Energy Community Fund, or questions about the grants, contact Bob Muirhead at 785-650-2502.