Midwest Energy Closes Hays Dillons & Wilson Drop Boxes
July 29, 2021
In March 2020, in response to COVID-19, Midwest Energy closed the customer payment drop box locations at the two Dillons stores in Hays. The boxes were lightly used, gathering around a dozen payments a day between them. Given the time it took an employee to visit both locations daily, it was deemed not worth the expense to re-open them as things return to normal.
We have consolidated Hays drop box functions into the drive-up box located in front of Midwest Energy's main office at 1330 Canterbury. We apologize for any inconvenience this may have caused, but believe it is the best action to help keep our costs as low as possible for our customers.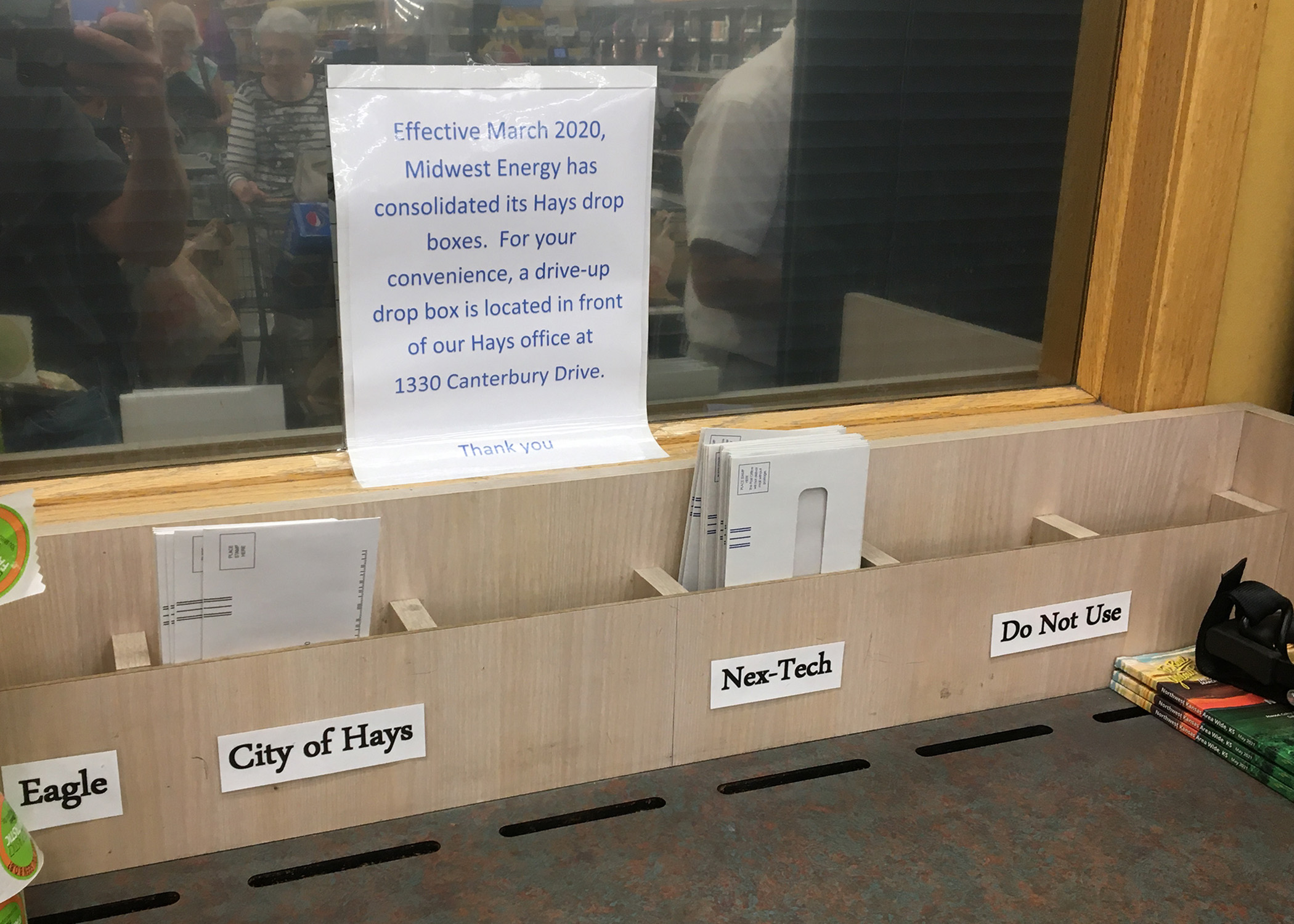 Similarly, Midwest Energy has closed its drop box located at its warehouse in Wilson, Kan. This was due to the transfer of the Wilson employee to another city, and the decision not to refill that position following his transfer.
As always, the simplest, cheapest and fastest way to pay your Midwest Energy bill is with automatic bank draft. With bank draft, your bank account is automatically debited by the amount due on your billing date – no need for a stamp, and you can even turn off having a paper bill mailed to you. To sign up, just visit your local Midwest Energy office, or give us a call at 1-800-222-3121.