Midwest Energy Contractors to Begin Work in Kinsley Area
January 19, 2023
Midwest Energy wants to let residents of the city of Kinsley know that contractors from Ward Electric will be replacing poles in the Kinsley area starting the week of Jan. 23. Once work in town is complete, they will spread out and continue working in the areas along US-50/56 between Kinsley and Offerle, and several miles north and south of US-50/56 through late spring and possibly into the summer.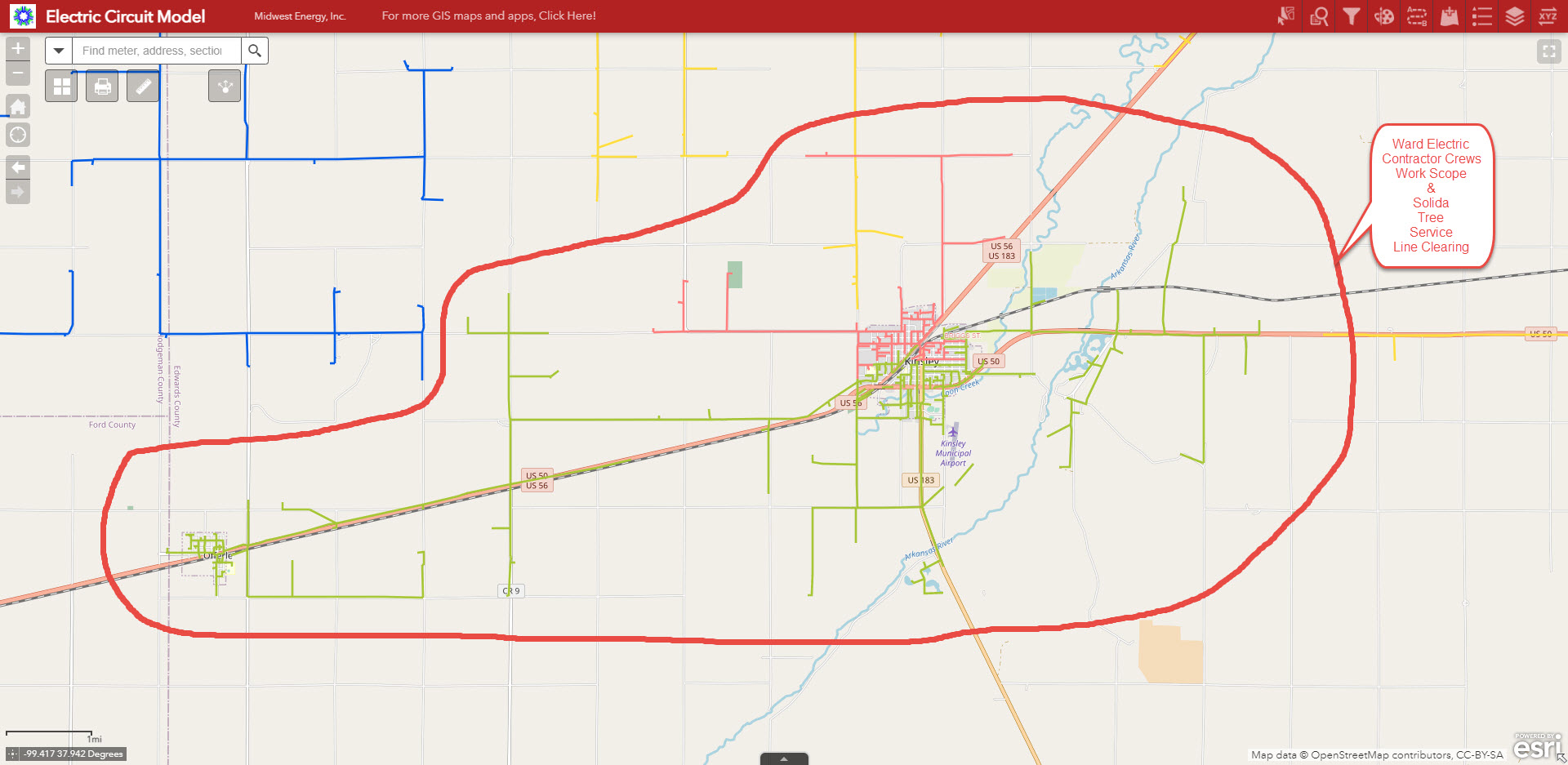 At the same time, Solida Tree Service will be in Kinsley, trimming trees along Midwest Energy's power lines, continuing through March.
On occasion, these projects may require brief power outages affecting small numbers of customers. In those instances, customers will receive automated calls to their phone numbers of record, alerting them to the time and duration of the outage. Customers who have cell phone numbers on record with Midwest Energy will also receive text messages with outage information.
Customers with questions, or wishing to update their phone information with Midwest Energy, should call 1-800-222-3121.