Midwest Energy on Track to Recover Excess Natural Gas Costs from Winter Storm Uri
July 30, 2022
Midwest Energy is on schedule with recovering $9.691 million in excess natural gas costs during February 2021's Winter Storm Uri.
In May 2021, Midwest Energy's Board approved the collection of an additional 14.3¢ per therm addition to the Gas Supply Cost Adjustment to recover the excess cost, which was expected to take 24 months. At the end of June 2022, Midwest Energy had recovered $4.698 million, leaving $4.992 million to be collected.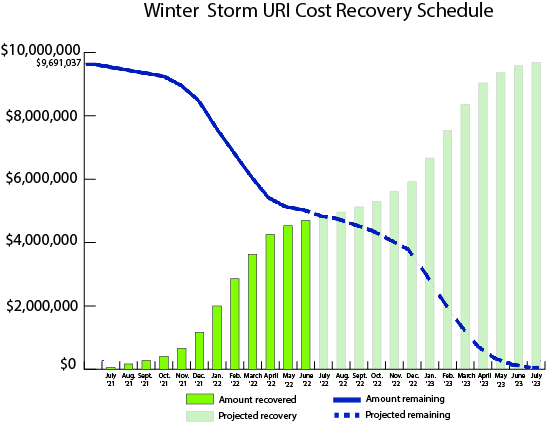 Modeling shows that if gas sales follow historic patterns, the cost recovery will be complete on target, at the end of the roughly 24-months originally predicted.