Midwest Energy Selected for $97M Grant
October 18, 2023
Midwest Energy has been named as a selectee of a $97 million U.S. Department of Energy (DoE) Grid Resilience and Innovation Partnerships grant, to provide upgrades in substations and to rebuild 150 miles of transmission lines across seven western Kansas counties.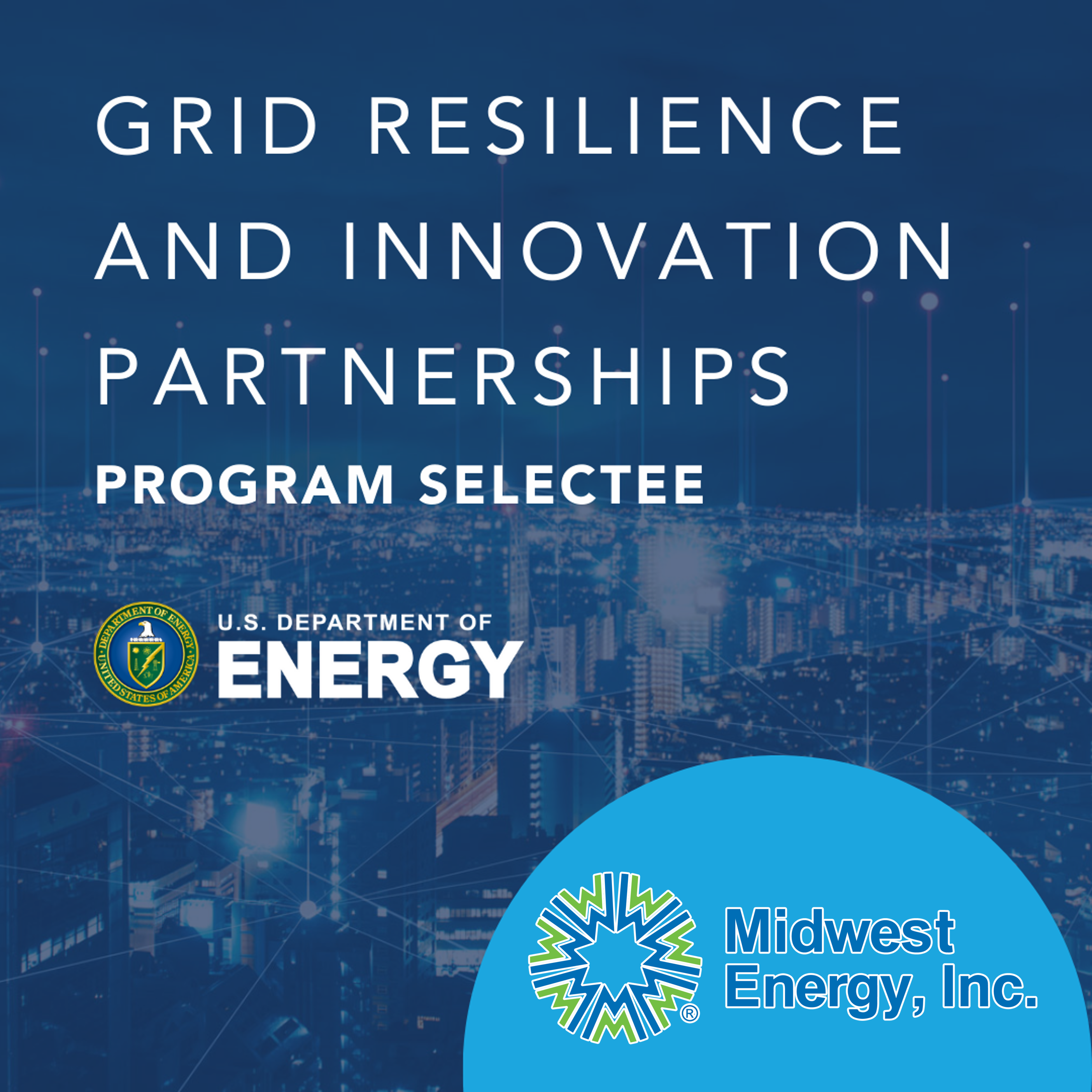 Under the terms of the grant, Midwest Energy will address $145 million in transmission system and substation protection upgrades, with $97 million in grant funding from DoE. Projects must be completed within five years and will focus on several 115 kilovolt transmission lines primarily in Rush, Ness, Ellis, Graham, Sheridan, Thomas and Rawlins counties, as well as upgrades to relay and protection equipment in substations in Hodgeman, Stafford, Ness and Ellis Counties.
"This grant will help keep rates affordable for our customers as we address projects where assets are nearing the end of their service lives," said Patrick Parke, Midwest Energy's CEO. "Our customers and our communities will benefit as our system is improved through better reliability, increased line capacity to facilitate renewable energy access, and mitigated wildfire risk."
The grant to Midwest is part of $10.5 billion being made available through DoE under the Bipartisan Infrastructure Law, to improve the resilience of the power system against growing threats of extreme weather and climate change, and to ensure American communities have access to affordable, reliable and clean electricity.
Parke noted that several organizations wrote letters of support for the grant application stating how they would be positively impacted by the project's goals. These included the International Brotherhood of Electrical Workers Local 304; the City of Hays; the Rush County Commission; Kansas State University and Fort Hays State University; High Plains Mental Health; the Citizens Utility Ratepayer Board, and ENGIE North America, a renewable energy developer.
"Having support for our application from such a broad spectrum of labor, educational, local government, community services and renewable energy groups underscores the impact these projects will have on Kansas," Parke said. "We also thank Senators Moran and Marshall for their strong support of our application, and for ensuring Kansas received consideration for these historic grants."
Midwest Energy is an electric and natural gas cooperative serving 50,000 electric and 43,000 natural gas customers, located in 40 central and western Kansas counties. Midwest Energy also provides transmission services to several other electric cooperatives and municipal utility systems.